IHR DUALES STUDIUM BEI UNS
We are a medium-sized electronics service provider for national and international customers with locations in Germany and China. Our market segments are in the automotive, railway, industrial and aerospace sectors. Our high-performance production ranges from electronic assemblies to complete electronic products and end devices.
Duales Studium Elektrotechnik (m/w/d) (m/f/d)

Mit dem dualen Bachelor-Studiengang Elektrotechnik erreichen Sie in nur viereinhalb Jahren einen Abschluss als Bachelor of Engineering sowie einen Berufsabschluss als Elektroniker/-in für Geräte und Systeme (Fachrichtung Mess- und Prüftechnik).
Die Verbindung von Theorie und Praxis bilden die besten Voraussetzungen für einen erfolgreichen Start ins Berufsleben. Die perfekte Wahl für ambitionierte Berufseinsteiger.
Your profile:
Allgemeine oder fachgebundene Hochschulreife (Abitur), Fachhochschulreife oder vergleichbarer Abschluss
Ehrgeiz, Ausdauer und Zuverlässigkeit
Gutes Zeit- und Selbstmanagement
Motivation and willingness to learn
Enthusiasm and fun with technology
Commitment and ability to work in a team
written and spoken German 
We bid:
Ein Arbeitsklima, dass vom kollegialen Miteinander und Zusammenhalt geprägt ist
Ein sicherer Studienplatz, in einem dynamischen & globalen Team
gute Work Life Balance- flexible Arbeitszeiten
Intensive Einarbeitung und Begleitung
Challenging and varied field of activity
Offers to promote and maintain your health
Attraktive Sozialleistungen, wie z. B. eine betriebliche Altersvorsorge, Fahrradleasing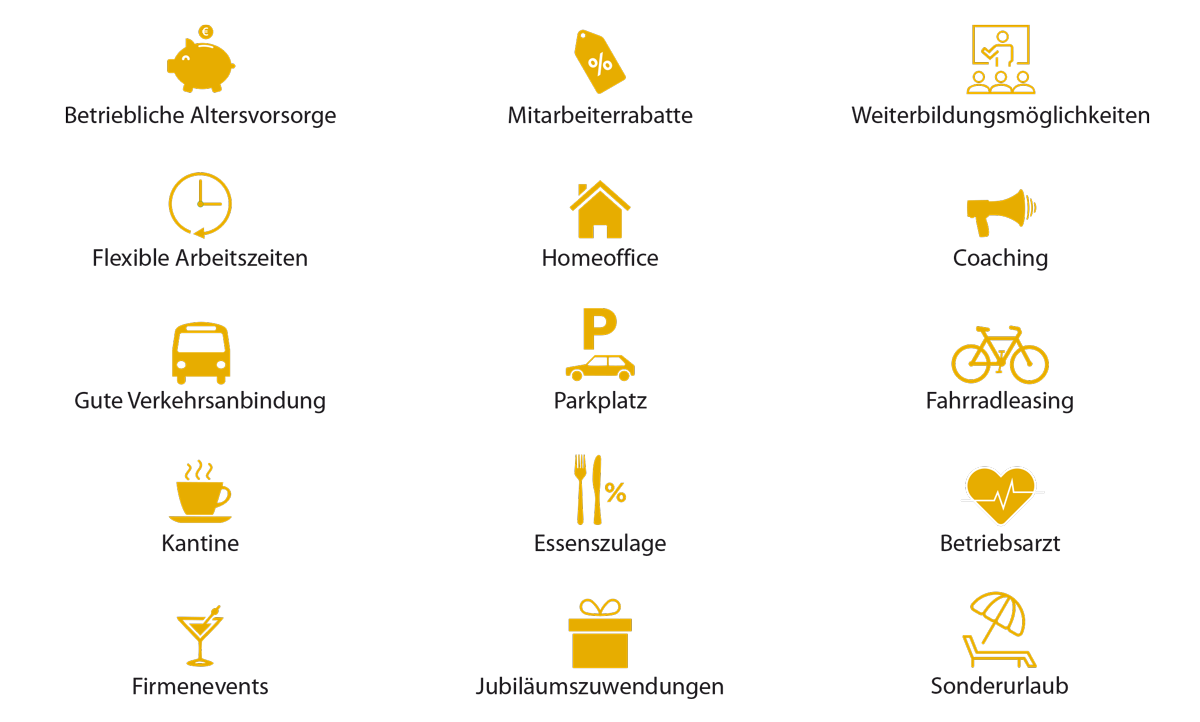 Apprenticeship as industrial clerk (1 training place for 2022) (m/f/d)

The field of activity of the 3-year training includes the following contents:
Industrial clerks control business processes in companies. In materials management, they compare offers, negotiate with suppliers and supervise the receipt and storage of goods. In production management, they plan, control and monitor the production of goods or services and prepare order accompanying documents. Working out calculations and price lists and conducting sales negotiations with customers are part of their area of responsibility in sales. They also develop marketing strategies. If they work in the areas of accounting or finance, industrial clerks process, book and check the transactions that arise in business dealings. In human resources, they determine the need for employees, assist in the recruitment and selection of personnel and plan the deployment of personnel.
Your profile:
A good or advanced secondary school diploma, preferably a high school diploma or a vocational diploma
High degree of reliability and diligence
Motivation and willingness to learn
Enthusiasm and enjoyment of commercial processes
Organizational skills, teamwork and communication skills
Basic knowledge of the common MS-Office programs
written and spoken German

We bid:
A working atmosphere that is characterised by collegial cooperation and cohesion
Very good chances of being taken on after successful completion
A secure job, in a dynamic and global team
Personal scope for creativity and short decision-making paths
Support for further training and qualification
Offers to promote and maintain your health
Attractive social benefits, such as a company pension scheme

Apprenticeship as electronics technician for devices and systems (2 apprenticeship places for 2024)(m/f/d)
The field of activity of the 3.5-year training includes the following contents:
Electronics technicians for devices and systems adapt assemblies, create circuit boards, assemble components and manufacture electronic devices and systems for various purposes. They install and configure programs or operating systems, test components, prepare device documentation or create layouts. In addition, they take care of the procurement of components and equipment and support technicians or engineers in the implementation of orders. They plan production processes, set up manufacturing and testing machines and assist in quality assurance. They also prepare system documentation and production documents. They are also responsible for maintenance and repair. In customer service and when repairing devices, electronics technicians for devices and systems narrow down the sources of error and replace defective parts.
Your profile:
A good or advanced secondary school leaving certificate, especially in physics and maths, preferably a school-leaving certificate (Abitur or Fachabitur).
Perseverance and reliability
Motivation and willingness to learn
Enthusiasm and fun with technology
Commitment and ability to work in a team
written and spoken German 

We bid:
A working atmosphere that is characterised by collegial cooperation and cohesion
Very good chances of being taken on after successful completion
A secure job, in a dynamic and global team
Personal scope for creativity and short decision-making paths
Support for further training and qualification
Offers to promote and maintain your health
Attractive social benefits, such as a company pension scheme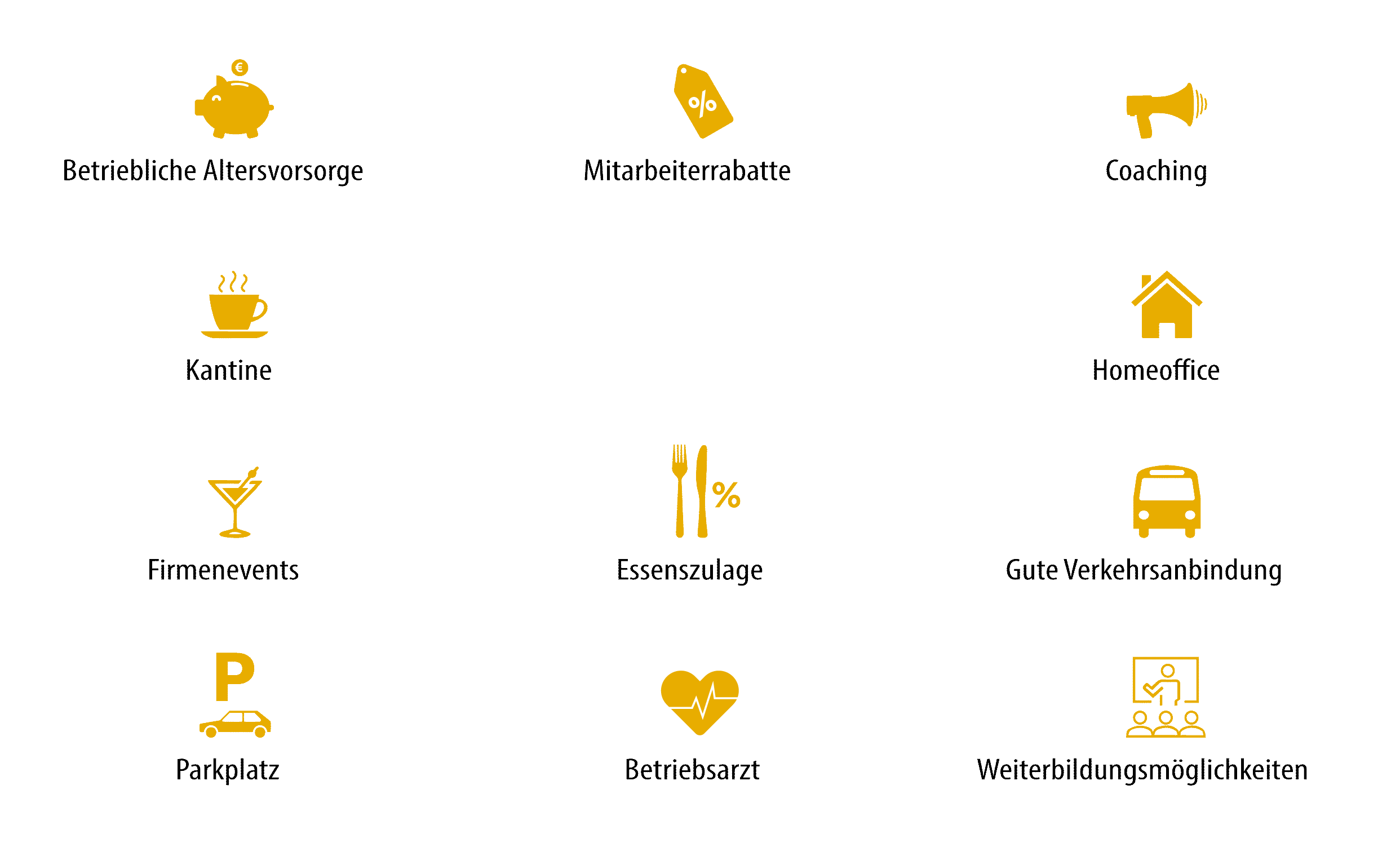 IT specialist for system integration(m/f/d)

Your main duties:
Support and administration of virtual infrastructures
Server, network and client management
Planning, implementation and support of interdepartmental IT projects
Construction and configuration of databases and back-up systems
Support of existing IT system solutions (ERP, Windows, Linux, SQL,LAN,..)
Support and documentation of change processes in the IT sector
Your profile:
Completed studies (Bachelor, Master, TH, FH) or comparable
Work experience desirable
Experience with domain, database, firewall control
Profound knowledge in the field of network technology (software and hardware)
Secure handling of topics in the field of network technology (server, LAN, WLAN, ...)
Knowledge of the common programming languages is advantageous
Analytical, structured and modern working method
German and English spoken and written
We bid:
A working atmosphere that is characterised by collegial cooperation and cohesion
A secure job in a dynamic and global team
Good work life balance - flexible working hours, home office if necessary
Personal leeway
Flat hierarchies and short decision-making paths
Intensive training and support in the initial phase
Support for further training and qualification
Offers to promote and maintain your health
Attractive social benefits, such as a company pension scheme
Employees in quality assurance(m/f/d)

Your main duties:
Support in processing customer complaints in the area of responsibility
Processing of internal complaints including documentation
Evaluation and summarization of quality data
Participation in FMEA meetings and execution of internal audits
Determination of test criteria, scope and frequency of testing incl. preparation of documentation (control instructions)
Release of processes, technologies and equipment
Release of initial samples, pre-series and series parts internally
Development, planning, definition, realization and optimization of company-wide quality processes
Ensuring the effectiveness of quality processes through planning, inspections, key figure reporting, monitoring of preventive and corrective measures incl. effectiveness testing
Participation in quality-related projects and improvements
Your profile: 
Quality specialist, alternatively qualification as technician or master craftsman / Refa technician
Knowledge of ISO 9001 and sector-specific standards (e.g. IATF 16949) desirable
good written and spoken English skills desirable
Experience with technical machinery and equipment desirable
Experience in teamwork (project work) as well as moderation skills
Professional experience in quality assurance or comparable would be an advantage
Communication skills and empathy
Confident appearance, assertiveness and high reliability
High level of commitment and flexibility
We bid:
A working atmosphere that is characterised by collegial cooperation and cohesion
A secure job, in a dynamic and global team
Good work life balance - flexible working hours, home office if necessary
Personal leeway
Flat hierarchies and short decision-making paths
Intensive training and support in the initial phase
Support for further training and qualification
Offers to promote and maintain your health
Attractive social benefits, such as a company pension scheme
Quality assurance processing(m/f/d)
Your main duties:
Compilation & support in the processing of initial sample inspection reports
Support during the processing of complaints
Editing and creation of internal / external documents
Evaluation and summarization of internal quality data
Maintenance and updating of databases
Your profile: 
Completed commercial training
Good knowledge of MS Office
Good command of written and spoken English
High level of enthusiasm, teamwork and communication skills
Structured, meticulous and independent way of working
We bid:
A working atmosphere characterised by collegial cooperation and cohesion
A secure job in a dynamic and global team
Good work life balance - flexible working hours, home office if necessary
Personal leeway
Flat hierarchies and short decision-making paths
Intensive training and support in the initial phase
Support for further training and qualification
Offers to promote and maintain your health
Attractive social benefits, such as a company pension scheme
Test technician for portable devices according to DGVU V3 (m/f/d)
Your main duties:
Independent and recurring tests of portable devices and equipment
Use of appropriate test equipment
Creation and maintenance of documentation
Your profile:
Technical understanding, ideally technical or electronic training
confident in the use of Word and Excel
conscientious, meticulous and independent way of working
We bid:
A working atmosphere characterised by collegial cooperation and cohesion
A secure job in a dynamic and global team
Good work life balance - flexible working hours, home office if necessary
Personal leeway
Flat hierarchies and short decision-making paths
Intensive training and support in the initial phase
Support for further training and qualification
Offers to promote and maintain your health
Attractive social benefits, such as a company pension scheme
Employees in order control(m/f/d)

Your main duties:
Order checking in coordination with work preparation/sales department
Creation of sales orders taking into account customer-specific features / arrangements
Logistical order planning processes
Order scheduling in coordination with purchasing and production and delivery monitoring
Creation and customization of qualified customer AB
Order release for production
Customer coordination on all delivery-relevant topics
Delivery reliability evaluation
Customer frame monitoring incl. inbound and outbound planning (frame quantities and frame runtimes)
Delivery note check and release for invoicing
Verification of invoicing
Inventory management and batch size management
Finished goods warehouse monitoring
Customer consignment warehouse monitoring
Order entry and discontinuation planning for technical changes
Process control via key figures
Your profile: 
Completed commercial training or equivalent
several years of professional experience, also in customer communication
Quick comprehension and strong communication skills
Independent, systematic and goal-oriented way of working
technical understanding of electronic components and processes desirable
written and spoken German
We bid:
A working atmosphere that is characterised by collegial cooperation and cohesion
A secure job in a dynamic and global team
Good work life balance - flexible working hours, home office if necessary
Personal leeway
Flat hierarchies and short decision-making paths
Intensive training and support in the initial phase
Support for further training and qualification
Offers to promote and maintain your health
Attractive social benefits, such as a company pension scheme